Richter's digital strip paintings will be on view at Marian Goodman Gallery Sept 12-Oct 13. I have seen a few of his digital works before and they seemed to be prominent at the Armory Show earlier this year. I really am intrigued to see this exhibition, as much out of curiosity regarding his choice to continue to pursue digital as a medium as for my sheer love of his aesthetic and technique.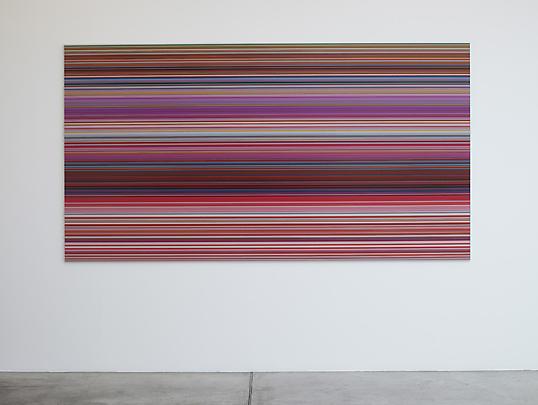 Gerhard Richter (at Marian Goodman Gallery Paris, last year, Sept 23-Nov 3, 2011)
I'm anxious to see how this turns out. I can't say I'm crazy about the mockup cover, but the interior layout looks pretty good; I think it goes without saying that there will be many many interesting images and concepts.
Excerpts from VF's Out to Lunch: Rucci Rules by John Heilpern
"Nice earring, by the way," I (Heilpern) remarked about a simple gold ring in his (Rucci's) ear.
He (Rucci) smiled ruefully. "It connects me with a part of myself that would still like to remain nonconformist."
—-
"Halston, who was a genius, said, 'One season shouldn't be Field and Stream chic and the next season you're in mainland China.' That's fashion. Style is a continuum. Style never changes. It is a straight line. It is a refinement of the same vocabulary. Style takes you from day to evening, season to season." ~Ralph Rucci's explanation of the difference between fashion and style.
apparently i should take a trip! fantastic. :)